Home
Welcome to Redwood City Community Theatre, where live musical theater is produced and performed  by local community members. Our purpose is to bring live community theater back to our city for the enjoyment of the participants and the audience and provide a safe, culturally enhancing program for teens, adults and seniors.
2018 SHOW ANNOUNCEMENT
It's 1985 and rock-star wannabe Robbie Heart, who still lives in his grandmother's basement,
is New Jersey's favorite wedding singer. He's the life of the party until his fiance, Linda, leaves him at the altar.
Shot through the heart, Robbie is so distraught that he makes every wedding as disastrous as his own.
When he meets an Julia, an admiring young waitress, Robbie falls madly in love.
The only trouble is that Julia is about to be married to a Wall Street shark, and unless Robbie can
pull off the performance of a decade, the girl of his dreams will be gone forever.
With a score that pays loving homage to the pop songs of the 1980s, The Wedding Singer takes us back to a time
when hair was big, greed was good, collars were up, and a wedding singer might just have been the coolest guy in the room!
CLICK HERE FOR THE AUDITION PACKET
Auditions will be held Sunday, April 29, 4 to 9 pm, and Tuesday, May 1, 5 to 9 pm.
Callbacks will be held May 6 and 8.
2018 SHOW DATES:

AUGUST 17, 18, 19 and 24, 25, 26

---
Please consider a sponsorship or donation.  We can't do it without you!
Contact Lesley Hoelper, Director: 650-740-2287 o

r
rcct.director@gmail.com
PRODUCER AND DIRECTOR: LESLEY HOELPER
MUSICAL DIRECTOR: Othello Jefferson
VOCAL DIRECTOR: Heather O'Brien
CHOREOGRAPHER: Monica Mark
STAGE MANAGER:  Lindsay Schulz
THEATER/TECH MANAGER MANAGER: Dave "Papabear" Briggs
COSTUME DESIGN: Gail Sines
SCENIC DESIGN/ARTIST: Terri Samuelson
PROP MASTERS:  Susie Toussaint, Beth Presser
MARKETING, PROMOTIONS, PUBLICITY, WEBSITE: Rob Garcia, Candice Bun, Roxanne Fornells, and Wendy Schettino
SOCIAL MEDIA:  Candice Bun
SOUND ENGINEER:  Raul Velez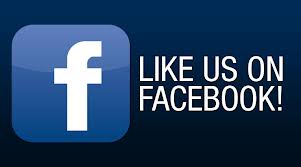 Our performances take place in beautiful Carrington Hall,


1201 Brewster Ave, Redwood City, CA, 94062-1334  map
Questions?  Contact Lesley Hoelper, Director: 650-740-2287 or

 rcct.director@gmail.com