Home
Welcome to Redwood City Community Theatre, where live musical theater is produced and performed  by local community members. Our purpose is to bring live community theater back to our city for the enjoyment of the participants and the audience and provide a safe, culturally enhancing program for teens, adults and seniors.
Redwood City Community Theatre is proud to present
2017 SHOW DATES:

AUGUST 18, 19, 20, 25, 26, 27

 Sister Act is the feel-good musical comedy smash based on the hit 1992 film that has audiences jumping to their feet! Featuring original music by Tony- and eight-time Oscar winner, Alan Menken (Newsies, Beauty and the Beast, Little Shop of Horrors), this uplifting musical was nominated for five Tony Awards, including Best Musical.
When disco diva, Deloris Van Cartier, witnesses a murder, she is put in protective custody in the one place the cops are sure she won't be a found: a convent! Disguised as a nun, she finds herself at odds with both the rigid lifestyle and an uptight Mother Superior.
Using her unique disco moves and singing talent to inspire the choir, Deloris breathes new life into the church and community but, in doing so, blows her cover. Soon, the gang is giving chase, only to find them up against Deloris and the power of her newly found sisterhood.
The cast is chock full of amazing roles for both men and women of all ages. Filled with powerful music, outrageous dancing and a truly moving story, Sister Act will leave you clapping your hands and shouting Hallelujah!!!
---
Please consider a sponsorship or donation.  We can't do it without you!
Contact Lesley Hoelper, Director: 650-740-2287 o

r
rcct.director@gmail.com
PRODUCER AND DIRECTOR: LESLEY HOELPER
MUSICAL DIRECTOR: Othello Jefferson
VOCAL DIRECTOR: Heather O'Brien
CHOREOGRAPHER: Monica Mark
STAGE MANAGER:  Lindsay Schulz
THEATER/TECH MANAGER MANAGER: Dave "Papabear" Briggs
COSTUME DESIGN: Gail Sines
SCENIC DESIGN/ARTIST: Terri Samuelson
PROP MASTERS:  Susie Toussaint, Beth Presser
MARKETING, PROMOTIONS, PUBLICITY, WEBSITE: Rob Garcia, Candice Bun, Roxanne Fornells, and Wendy Schettino
SOCIAL MEDIA:  Candice Bun
SOUND ENGINEER:  Raul Velez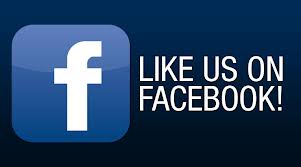 Our performances take place in beautiful Carrington Hall,


1201 Brewster Ave, Redwood City, CA, 94062-1334  map
Questions?  Contact Lesley Hoelper, Director: 650-740-2287 or

 rcct.director@gmail.com