Home
Welcome to Redwood City Community Theatre, where live musical theater is produced and performed  by local community members. Our purpose is to bring live community theater back to our city for the enjoyment of the participants and the audience and provide a safe,  culturally enhancing program for teens, adults and seniors.
We Are Excited to Announce
this Summer's Musical:
SHOW DATES:
AUGUST 19, 20, 21, 26, 27, 28
AUDITION DATES:  MONDAY AND TUESDAY, MAY 2 AND 3, 5-9 PM

CALLBACKS:  MONDAY, MAY 9, 5-9 PM

SEQUOIA HIGH SCHOOL
Audition sign-ups will be here available soon!

CLICK HERE FOR CAST OF CHARACTERS
Click here for Audition Information
SYNOPSIS 
Based on the hit Dream Works Film starring Leonardo DiCaprio, Tom Hanks , Amy Adams, Jennifer Garner and Martin Sheen.  This splashy spectacle follows the unbelievable true story of one of the most famous con-artists in history, Frank Abagnale, Jr.   Catch Me If You Can is a rousing musical set in the 1960's.   We begin as Frank is captured by Agent Hanratty after years of pursuit.  Frank, however, thinks the audience deserves to hear his version of the truth, and narrates his life as a hip, dance-heavy variety television show.  We see Frank, as a teenager, run away from his unhappy home to live a life of great adventure, conning people by assuming a multitude od identities:  airline pilot, doctor, and lawyer, to name a few.  A fast,  rollicking musical by the creative team behind Hairspray,  first produced in 2011.
PRODUCTION NOMINATIONS 
Four Tony Awards in 2011, including Best Musical and Best Orchestrations.
Six Drama Desk Awards, including Outstanding Lyrics, Outstanding Music and Outstanding Orchestrations
Three Outer Circle Awards, including Outstanding Orchestrations
The Drama League Award for Distinguished Production of a Musical.
CRITICS REACTION 
The Huffington Post
A sheer delight.  This generations answer to  How To Succeed In Business Without ReallyTrying.   Seamless in weaving together drama, comedy, dance, genuine scenes of pathos and casual banter with the audience and orchestra.
The Hollywood Reporter
Super-slick.  Boasts superb craftsmanship, sophisticated design work, and tuneful songs.  The score evokes cocktail lounges, glitzy floorshows, Rat Pack suaveness, mellow jazz and energized go-go, all wrapped up in silky smooth '60s style orchestration.
New York Times
Catch Me If You Can uses the Tv song-and-dance show the way Chicago uses vaudeville: it's the structure through which we meet the characters and watch the plot develop.
Variety
Offers consider entertainment value.  The score by Marc Shaiman and Scott Wittman is more ambitious than their work on Hairspray.
Please consider a sponsorship or donation.  We can't do it without you!
  Contact Lesley Hoelper, Director: 650-740-2287 or

 

rcct.director@gmail.com

 
PRODUCER AND DIRECTOR: LESLEY HOELPER
MUSICAL DIRECTOR: Othello Jefferson
VOCAL DIRECTOR: to be named
CHOREOGRAPHER: Brett Blankenship, Mandy Bell, and CJ Blankenship
COSTUME DESIGN: Wendy Schettino, Ginger Silverman, and Jennifer Nageotte
PROP MASTERS:  Gayle Collins and Janet Lundquist
SCENIC DESIGN/ARTISTS: Terri Samuelson, Lisa Ravella, and Shari Steele
MARKETING, PROMOTIONS, and PUBLICITY: Rob Garcia and Roxanne Fornells
THEATER MANAGER: Dave "Papabear" Briggs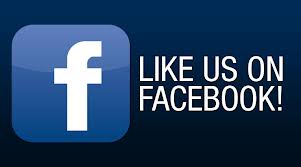 Our performances take place in beautiful Carrington Hall,


1201 Brewster Ave, Redwood City, CA, 94062-1334  map
Questions?  Contact Lesley Hoelper, Director: 650-740-2287 or

 rcct.director@gmail.com